One hundred years ago, two million wild horses roamed freely among the pastures of the great American West. Today, there are fewer than 28,000.
In 1971, The Bureau of Land Management (BLM) was commissioned to 'manage' their population and since that time, 41,000 wild horses have been rounded up and kept in federal holding facilities at an estimated taxpayer expense of $70 million per year. Unfortunately many of these beautiful animals are injured by and even die during the 'round-up' process.
In 2008, "Saving America's Mustangs" (SAM), a non-profit foundation for the protection and preservation of wild horses, was founded by internationally known philanthropist and equine authority Madeleine Pickens. It was Madeleine's dream to build an eco-preserve, aptly named "Mustang Monument", for these wild horses to preserve their American heritage. The foundation rallied Washington to gain the support of hundreds of thousands of concerned individuals.
A stampede of supporters worldwide has committed to help create a workable solution for these American icons — a solution that would save American taxpayers millions of dollars. SAM has championed this cause at the Rose Bowl Parade, during NCAA football games, and at The Smithsonian National Museum of the American Indian in Washington, D.C.
"Saving America's Mustangs" is proud to be supported by Humane Society of the United States, ASPCA, Wild Horse Preservation Campaign, Lifesavers Horse Rescue, Cloud Foundation, PETA, and several other notable organizations.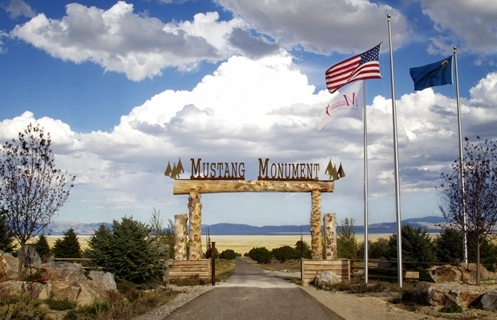 To learn more about Saving America's Mustangs: